All generators are professionally delivered in our box truck with lift gate and transported to the business or homeowner's property for installation, following State Electrical and Generator Manufacturer guidelines for generator placement. We deliver our generators on a custom made transporter- affixing wheels to the corners of the generator and rolling the unit over to destination. Our transporter with generator is no heavier than a standard sit down lawnmower.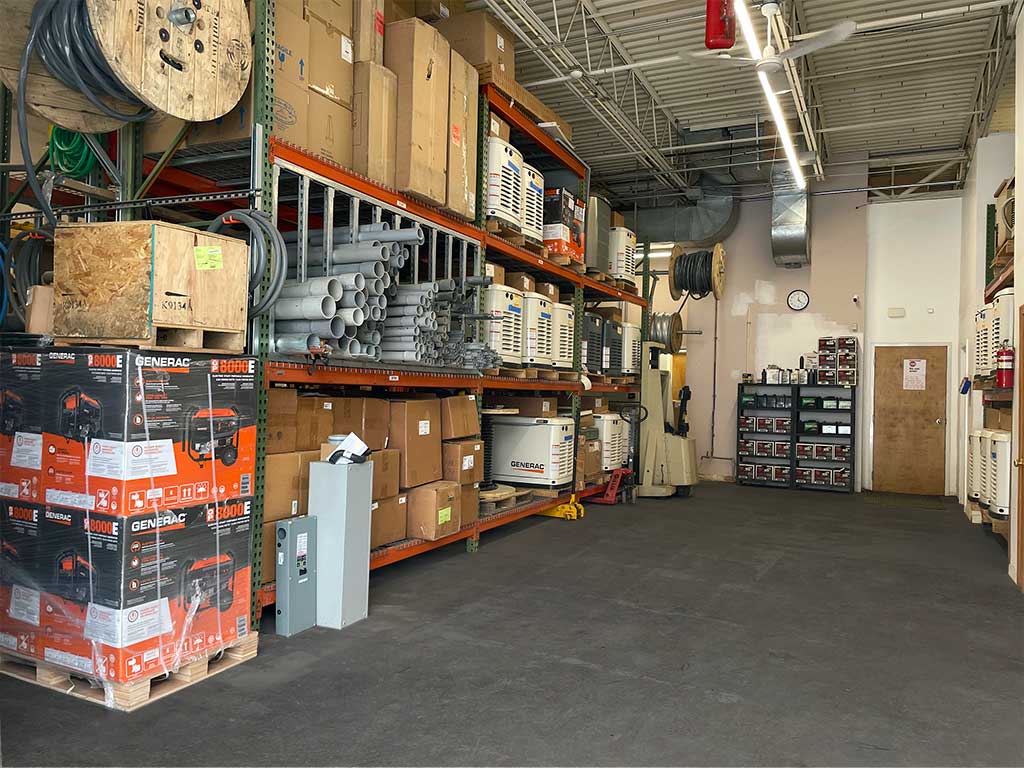 Our 4,000 square foot Cheshire warehouse can easily house over 80 air-cooled standby generators along with the material required for installation: PVC conduit piping, Service and Non-Service Rated Automatic Transfer Switches, Load Shed Modules, batteries, cold weather kits, SER electrical cabling, Genpad concrete bases, maintenance kits, and more. We also carry limited stock of Generac GP8000E portables with fittings for tri-fuel portable connections.

O.J. Mann Electric is a full service, Authorized Sales and Service Generac Elite Pro Plus Dealer. We have thousands of generator parts for installation. Contact our service department for parts available. If we do not have stock of the part you are looking for, and it is available through the manufacturer, we offer special orders and can drop ship to your location. If addition to Generac, we supply many parts for Kohler and Briggs and Stratton.

PowerPro designation is the most comprehensive elective program available for members of the Generac Dealer network. These dealers meet a stringent set of requirements ensuring customers receive a best-in-class sales and service experience when purchasing Generac products. PowerPro dealers employ a dedicated staff of power generation experts, carry Generac as their primary generator line, provide 24/7 support, maintain market-appropriate parts inventory, and consistently receive high reviews from their customer base